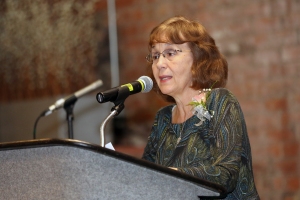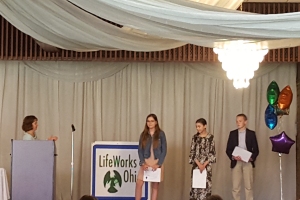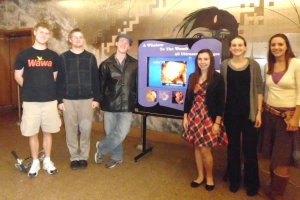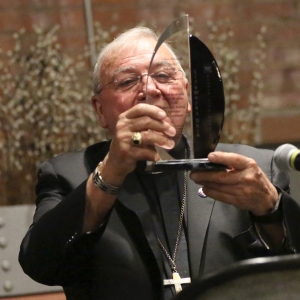 News & Events
Reservations are now closed
Choose Life! Banquet & Fundraiser
Friday November 4th, 2022 doors open 6:15pm

NEW LOCATION!
Astrodome Event Center
On the campus of Saint Josaphat
Ukrainian Catholic Cathedral
5720 State Road
Parma, OH 44134
Complimentary parking
map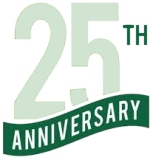 Music, Dinner, Win Vacations, Cash, Silent Auction Items, Raffle Baskets... and much more!
Keynote Speaker:
FATHER FRANK PAVONE
NATIONAL DIRECTOR, PRIESTS FOR LIFE
Author and broadcaster
Ecumenical pro-life leader
Post-abortion healing minister

About Us
LifeWorks Ohio is a registered 501 (c)3 non-profit, non-partisan organization devoted entirely to education which affirms the sanctity of human life from conception to natural death.
LifeWorks Ohio PRINCIPLES:
Our programs are based on the best natural science and social science.
Our programs are based on Divine Revelation in Sacred Scripture.
Our Catholic programs are based on Catholic doctrine - especially as found in the Catechism of the Catholic Church and St. John Paul II's encyclical, Evangelium Vitae (The Gospel of Life) - and on resources from the United States Conference of Catholic Bishops.
Our programs are designed to be psychologically and pedagogically appropriate for the intended group.
Our programs seek to be respectful, awe-inspiring, motivational, and empowering.
LifeWorks Ohio MISSION:
Because each human life has intrinsic value, begins at fertilization, has the right to be born, and has the right to a natural death, the mission of LifeWorks Ohio is to educate people in Northeast Ohio, beginning with 6th Graders, to make good personal choices to respect the sanctity of human life.
Board of Directors
Dan McMahon, M.D. – President
Nick Haney – Vice President / Treasurer
Tom Dybicz – Secretary
Chris Hlabse – Director
Charlene Hyland – Director
Eileen Mathews – Director
Dick Russ – Director
Auxiliary Bishop Emeritus, Roger W. Gries - Spiritual Director
Choose Life! Student Program
Day School
The Choose Life! Education Program consists of five or six classroom presentations of study, providing empowering lessons which support a Consistent Ethic of Life based on Christian/Catholic teaching, scientific facts and sociological studies. Abortion, euthanasia, embryonic stem cell research and other life issues are addressed, along with age-appropriate discussion of sexual purity.
This program has reached over 72,000 students since 1997.
PSR and Youth Ministries
The school/church requests which topics in the Choose Life! program that they wish to be presented in one to three sessions.
Instructors and Fees
Instructors are trained and provided by LifeWorks Ohio. Nominal fees are assessed depending on the type and length of the program.
Professional Endorsements
"It is with great pleasure that I wholeheartedly endorse Lifeworks Ohio and their Choose Life! Education Program for students. As a former principal and classroom teacher, I believe students throughout the Cleveland Diocese would benefit tremendously from completing this excellent education program."
(Most Rev.) Roger W. Gries, O.S.B.
Auxiliary Bishop of Cleveland
"At WCA we purposefully strive for our students to fully embrace the God-given sanctity of life, while living the world's growing culture of death. LifeWorks Ohio is part of that crucial instruction. Thanks for all you do."
Jim Whiteman, Headmaster
Westside Christian Academy
"I am grateful and in awe of the capabilities of Choose Life! to address young people in a challenging way, while showing sensitivity, respect and love. Choose Life! customized a program for my eclectic youth group - a mix of four parishes, seven grades (6-12) with a good number of non-Catholics only semi-familiar with Catholic concepts of life. Almost 6 months later, the teens are still mentioning Choose Life's presentation with their lasting impressions! Blessings on your work!"
Nancy Heineke, Coordinator of Youth Ministry
YOUTH412 is a cluster program of St. Martin of Tours, St. Monica, Saints Peter and Paul, and St. Therese Garfield Heights/Maple Heights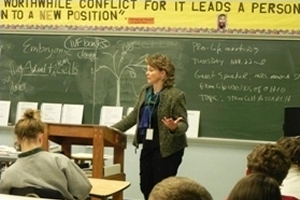 Holy Name High School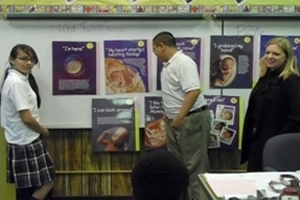 St. Rocco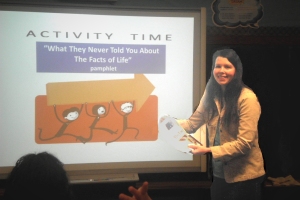 PSR
"Respect Life" Art, Essay and Poetry Contest
This competition allows students in grades 4-12 to express their commitment to LIFE through art, essay, and poetry, using a Biblical theme.
Cash prizes, certificates, and ribbons are awarded to winners at a beautiful award ceremony.
The competition attracts thousands of students from Northeast Ohio each year.
Thirteen art entries are featured in our stunnning LifeWorks Ohio Calendar.
2023 Theme:
"So then, while we have the opportunity, let us do good to all…"
- Galatians 6:10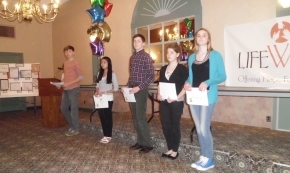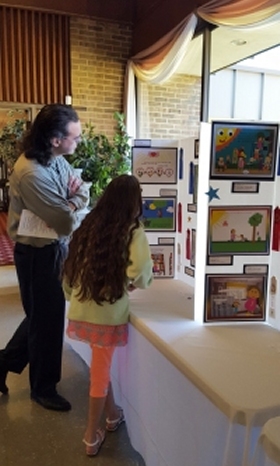 2023 Contest Rules
For Students in Grades 4-12
Enter now! Cash prizes will be awarded!
Postmark Deadlines:
Grades 4-6 2/24/2023
Grades 7-8 3/3/2023
High School 3/10/2023
Truth Booth School and Church Tour
The Truth Booth is an amazing free standing display unit showing a 4D ultrasound of human life in the womb. It is a beautiful, factual, gentle, life-affirming visual that shows students the undeniable humanity of life before birth.
The Truth Booth has toured Benedictine High School, St. Edward High School, St. Ignatius High School, Holy Name High School, Lutheran High Schools East and West, Magnificat High School, St. Joseph Academy, Trinity High School, St. Peter Chanel High School and many others.
Recent colleges who have displayed the Truth Booth include Case Western Reserve and Baldwin-Wallace University.
Baldwin Wallace University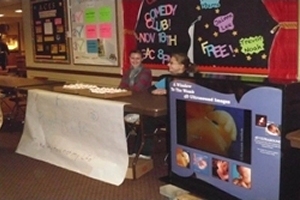 Case Western Reserve University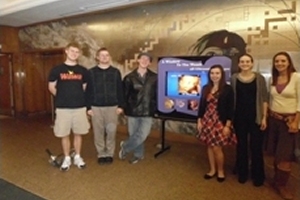 Magnificat High School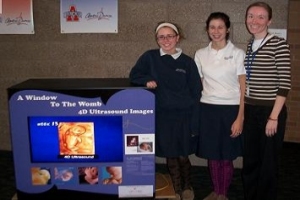 Saint Marys High School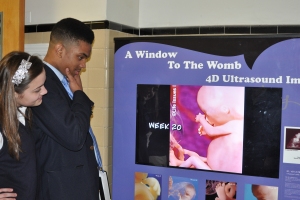 Saint Ignatius High School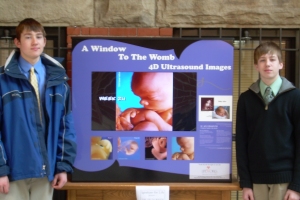 Spalding High School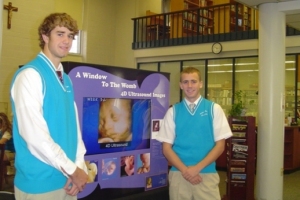 Shopping Mall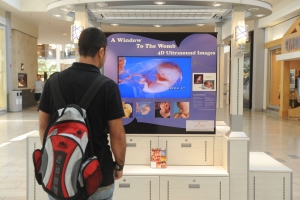 Community Event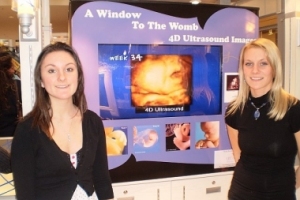 March For Life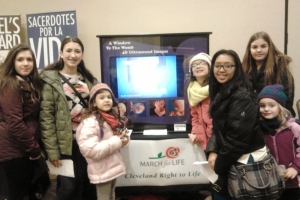 Support Us
Thank you for supporting our programs!
We could not do what we do without your support.
Donate
All online donations and purchases are made securely through Clover, a KeyBank service.
Packy Hyland Life Legacy Awards
2015 Packy Hyland
2016 Ron & Judy Kaminski
2017 Bishop Roger Gries, OSB
2018 Tom & Bridget Guarente
2019 John & Pat Dokler
2021 Pete and Susan Cipriani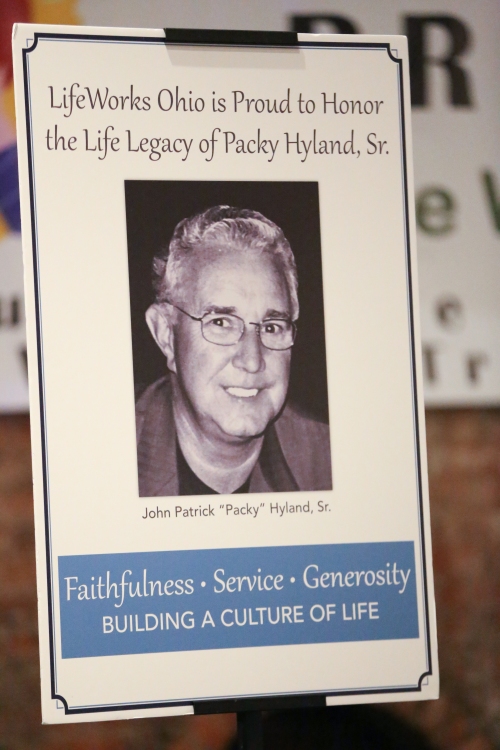 Contact Us
LifeWorks Ohio
4429 State Road, Suite 23
Cleveland, OH 44109
Call Us
Email Us
Working Hours
Mon - Fri: 9am to 5pm